USTelecom | The Broadband Association's Main Street Connections highlights the contributions of our members to American connectivity.
USTelecom members across the country are committed to universal connectivity so all communities have access to the power and promise of broadband-fueled opportunity.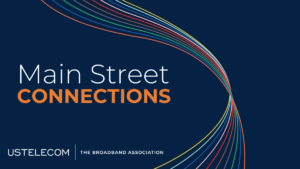 As the Coronavirus pandemic has made so very clear, now more than ever, every community needs access to the power of broadband. Main Street Connections reminds our citizens, friends, neighbors and decision makers about the important work our members are doing – day in and day out – to Invest In Broadband and deliver connectivity.
No matter where your Main Street is, check out how some of our members are delivering broadband-fueled connectivity and opportunity.