Resources To Combat Cyber Security Threats
The relentless pace of cyberattacks demands unprecedented industry and government collaboration to establish effective cyber risk management through shared information and best practices. USTelecom and its members work closely with government and industry to make sure the communications networks transporting information remain secure.
Tools to bolster your cyber defense: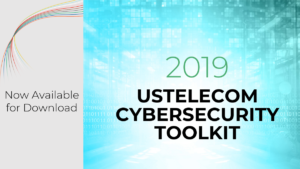 From consumer data breaches, botnet attacks, to state-sponsored threats, the cyberattack surface is enormous—and growing every day. Check out the 2019 USTelecom Cybersecurity Toolkit,  a comprehensive resource for anyone interested in bolstering their cyber defenses.
---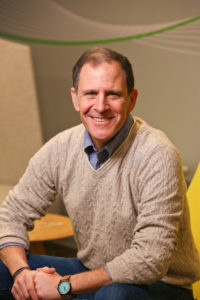 There is no more direct threat to the security of sovereign nations, international businesses, and individuals, than cybercriminals."Jonathan Spalter
Convening Cyber Experts to Combat Cyber Criminals
USTelecom, along with the Information Technology Industry Council (ITI) and the Consumer Technology Association (CTA) launched the Council to Secure the Digital Economy (CSDE) to bring together companies from across the information technology and communications sectors to collaboratively combat increasingly sophisticated and emerging global cyber threats.
CSDE authored the 2018 International Anti-Botnet Guide in an effort to combat the paralyzing force of botnets and distributed attacks. Read the full report to learn best practices, from "baseline" to "advanced," all Information and Communications Technology (ICT) stakeholders can use to protect their networks against cybersecurity threats.
The Communications Sector Coordinating Council (CSCC), with its government partners, works to protect the nation's communications critical infrastructure and key resources (CIKR) from harm and to ensure that the nation's communications networks and systems are secure, resilient, and rapidly restored after a natural or manmade disaster.