Resources To Combat Cyber Security Threats
The relentless pace of cyberattacks demands unprecedented industry and government collaboration to establish effective cyber risk management through shared information and best practices. USTelecom and its members work closely with government and industry to make sure the communications networks transporting information remain secure.
CSDE Forum:  Bots, Things & Cybersecurity | Advancing Global Policy in a 5G World
Thursday, November 21 | 11:30 AM to 1:30 PM (ET)
Join the Council to Secure the Digital Economy (CSDE) to hear communications, technology and policy leaders  discuss the role of industry innovators in advancing global policy objectives for combatting botnets and reducing cyber threats to the Internet of Things. Learn more and register.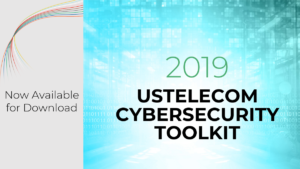 From consumer data breaches, botnet attacks, to state-sponsored threats, the cyberattack surface is enormous—and growing every day. Check out the 2019 USTelecom Cybersecurity Toolkit,  a comprehensive resource for anyone interested in bolstering their cyber defenses.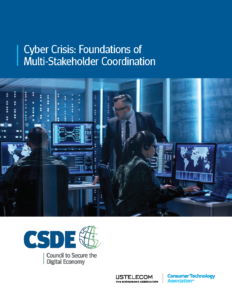 The CSDE's Cyber Crisis: Foundations of Multi-Stakeholder Coordination outlines the essential components of multi-stakeholder coordination during a cybersecurity crisis, particularly a rapid mobilization by government and industry and a strategy to interact with relevant responders. The report recommends industry determine the best cybersecurity assets and capabilities of any company and the establishment of a close working relationship during a cyber incident.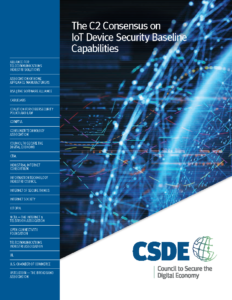 In The C2 Consensus on IoT Device Security Baseline Capabilities, CSDE brings together a group of 20 major cybersecurity and technology organizations and dozens of their technical experts in a first-of-its-kind effort to develop a consensus set of security capabilities for the rapidly growing IoT marketplace.
The C2 Consensus provides guidance to industry and government on important security capabilities that IoT devices need to meet the market's expectations for security and harmonize policies around the world—an approach that will be more effective than local initiatives that would fragment security protocols, reduce efficiencies and weaken security.