The 2021 USTelecom Leadership Summit has been cancelled. 
Mark Your Calendars:  We will be back at the St Julien Hotel & Spa in Boulder, CO next year – June 22 to 24, 2022.
USTelecom's invitation-only Summit connects forward-looking leaders from across the expanding broadband ecosystem. You will join a select group of senior U.S.-based and global broadband executives, leading technologists, investment professionals and industry thought leaders to explore new opportunities in business, technology and policy, discuss partnership strategies and expand your network as we together chart the road ahead for the future of connectivity.
The Summit's interactive approach emphasizes deeper conversation, engagement, and outcomes on issues driving success across business strategy, technology, and operational transformation. With presenters offering important insight on how to prepare for and excel in today's highly competitive, rapidly evolving communications sector, you will walk away with new tools and strategies to lead and grow your businesses.
We have built in social events for you to expand your network of valuable connections with fellow leaders. And there is time to explore Boulder and the nearby majestic Flatiron rock formations.
View our Dispatches from the Summit for pictures and video from the 2019 USTelecom Leadership Summit.
To learn more about the Summit, registration (there is no fee) and hotel reservations: [email protected]
About the St Julien Hotel & Spa

St Julien Hotel & Spa provides a distinctive 'Boulder' experience. Featuring luxurious accommodations, and a warm, friendly staff, and easy access to activities, the St Julien offers the best of both worlds, all in a casually elegant atmosphere.
Located in the heart of Boulder's historic downtown, St Julien Hotel & Spa is within walking distance of shops, restaurants, entertainment plus miles of hiking and biking paths not to mention easy access to outdoor activities from kayaking to rock climbing. Boulder's beautiful setting, at the foothills of the Rocky Mountains and majestic Flatiron rock formations, creates a breathtaking backdrop visible from numerous rooms at St Julien Hotel & Spa.
;The 2020 USTelecom Leadership Summit is sponsored by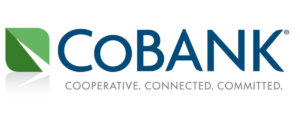 Airports
> Denver International Airport (DEN): approximately 45 minutes from the St Julien
> Boulder Municipal Airport:  private planes only

Activities
Boulder, located at the foothills of the Rocky Mountains, is perfect for exploring. To the west, the trail-lined Flatirons are craggy rock formations overlooking the city. Downtown's pedestrian Pearl Street Mall includes art galleries, cafes, restaurants and boutiques. The University of Colorado Boulder campus is home to the Fiske Planetarium and the Museum of Natural History, with zoology and anthropology exhibits.
Explore Boulder & Denver
> The Museum of Boulder
> Explore the University of Colorado Campus
> Banjo Billy's Bus Tours
> Visit Historic Boulder
> Shop at the Pearl Street Market
> Boulder Brews & Views Tours
> Tour of Denver
Take Advantage of the Great Outdoors
> Guided Canoe Tours
> Kayaks, Paddleboards, Canoes and Pedal Boat Rentals
> Walk, Bike or Jog the Boulder Creek Path
> Hiking and Biking Trails in Boulder County
> Fly-fishing
Fore!
> The Flatirons Golf Course
> Fossil Trace Golf Course
> Golf Club at the Omni Interlocken