November 21, 2017
In rural communities with strong broadband infrastructure, doctors use connectivity to treat patients more efficiently, schools prepare students to enter the new, digital workforce and Americans discover new opportunities to make a home and career outside of crowded urban areas. Studies show that as rural communities adopt and use broadband services, incomes go up and unemployment falls. Simply put: rural Americans have the most to gain from the unprecedented broadband opportunity.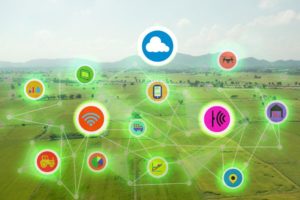 Ensuring access to an open, thriving online ecosystem through modern and even-handed internet rules is critical for every American. Broadband providers, the folks who bring the internet to your neighborhood, support modern open internet protections that ensure consumers and innovators alike benefit from the power and promise of connectivity.
But ensuring these open internet protections shouldn't mean rolling back years of progress—and the strong investment needed today to connect all of our rural communities.
In 2015, the FCC slammed the door on two decades of innovation, shoehorning 100 pages of outdated utility rules written in the age of party lines and rotary phones onto modern broadband services.  The result created significant uncertainty, discouraging the continued expansion of broadband infrastructure into communities that need it most.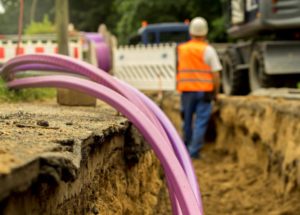 Recently, more than 20 small internet providers wrote that "Returning broadband service to the Title I light-touch framework that provided the foundation for the growth and success of the broadband-enabled internet is essential to getting and keeping communities connected." These same providers have deeps roots in the communities in which they live and serve and take great pride in the fact that often it was their grandparents who first connected their hometowns via telephone lines, and today they are doing the same for broadband.
Despite the current regulatory roadblocks, broadband providers continue to work hard to expand access and infrastructure, investing more than $70 billion in U.S. networks annually. As a result, over the past 10 years broadband in rural homes has risen 117%.
Chairman Ajit Pai of the Federal Communications Commission, himself a son of rural America, wants to accelerate this progress by seeking modern open internet protections—fairly applied across the entire online world—to ensure a level playing field for companies dedicated to closing the "digital divide" in unserved rural areas.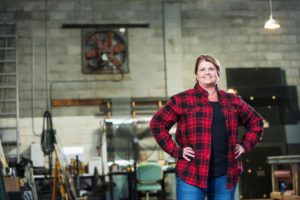 Achieving both consumer protection and broadband investment is essential to making sure we are a truly connected nation.  As we make progress toward that goal, we make progress in so many areas of rural quality-of-life. For example, two-thirds of all rural jobs are created by small businesses that take full advantage of ecommerce to expand, grow and hire.  Similarly, more than five million rural students will be pursuing online degrees by 2020. Healthcare, too, is at stake. By the end of this decade, there could be 45,000 fewer rural doctors, making the need for connected care and ready access to medical expertise elsewhere even more critical. For improved services, education and economic opportunity, it is clear that rural Americans will rely heavily on broadband to build opportunity.
In a time when so many issues divide us, the desire to ensure all Americans have access to the opportunities made possible by broadband should unite us. Rural America is fertile ground for innovation. But we need modern and fair open internet standards to ensure everyone has access to modern, open high-speed broadband. As the rest of the country and world take advantage of a rapidly evolving digital economy, Washington is now taking the right steps to ensure that those living in rural communities don't get left behind. It's important that our leaders see this effort through to the finish line.