Shoring up Digital Trust & Consumer Confidence
USTelecom and America's broadband providers support the fundamental principle that digital privacy is sacred. Internet users should be certain that sharing images, exchanging messages, visiting websites, engaging in commerce, and sending sensitive data are the types of acts the entire internet ecosystem is obligated to respect and protect. That certainty is a core expectation of our customers and an essential bulwark of consumer confidence in the digital economy.
Creating a Framework for Digital Privacy
Government has a role in ensuring consumers can both confidently use the internet and maintain their privacy to the degree they are comfortable. USTelecom supports a national, comprehensive privacy blueprint that puts consumers first and applies uniformly to all companies operating online.
Only a strong federal privacy framework, not a patchwork of state rules, can truly protect consumers and empower the nation's expert consumer protection agency—the Federal Trade Commission— to do the job right.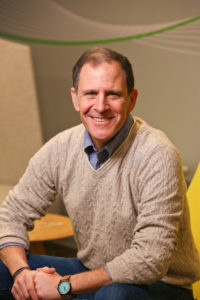 USTelecom is committed to doing our part to shore up digital trust and ensure guardrails are in place to protect consumers' digital privacy."
USTelecom CEO Jonathan Spalter
---