---
Broadband Heroes Connect Communities
All aspects of the internet experience—from education and healthcare, to communication and commerce—are supported by a backbone of strong and reliable broadband networks. USTelecom's diverse members are the broadband heroes building, maintaining, and modernizing the networks that connect communities across the nation.
Learn more about membership with USTelecom – The Broadband Association.
Get to know our broadband heroes:​​​
USTelecom Member Spotlights:
Check out our library of member spotlights and get to know some of the broadband heroes working hard toward the shared goal of supporting accessible, thriving and secure broadband infrastructure in all corners of the country.


Alaska Communications President and CEO Anand Vadapalli talks with us about what's happening in Alaska, as well as in the broader telecom industry.

Rusty Moore, GM and COO of Big Bend Telephone Co.  discusses the unique challenges the company faces while serving customers throughout west Texas, including Big Bend National Park.

Blackfoot Communications CEO Jason Williams shares the challenges of providing data and voice services to some of the region's largest businesses, as well as tower backhaul to the country's largest mobile wireless providers.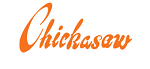 Chickasaw Telephone Company Vice President Larry Jones talks about offering diverse telecommunications services in rural Oklahoma.

Trent Boaldin, President & CEO of EPICTOUCH, talks about the growth and development of his Kansas-based company, and what is on the horizon.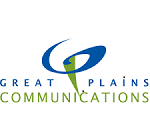 Great Plains Communications' Vice President of Strategic Policy Ken Pfister discusses the company's progressive approach and challenges to accommodating the unique needs of carrier and wholesale customers.

GTC Broadband President Jon Stouffer and Marketing Manager Savannah Stouffer discuss their company's century-long service to their communities and conversion to fiber-to-the-home in both exchanges.

The GVTC team talks about how the Texas broadband provider has evolved, the successes and challenges to serving rural areas, and a longstanding commitment to their employees and their communities.

Hanson Communications owner Bruce Hanson discusses how his company is investing in next generation networks and the challenges and opportunities of a multi-state structure.

Jamie Daubendiek of Jefferson Telecom shares how the company, now in its fifth generation of involvement by the Daubendiek family, looks forward to delivering the latest upgrades in technology to its the customers.

Darby McCarty of Smithville Communications discusses how this 100+ year old business has adopted new and emerging technologies.
Mark Gailey, President & G.M. of Totah Communications, talks about the history and evolution of the company—from switch boards to fiber—that has connected the Ochelata, Oklahoma community since 1954.

Western New Mexico Telephone CEO and Chairman of the Board Jack Keen discusses his service area in Southwestern New Mexico and his commitment to expanding broadband and telephone services into low density and high cost areas.