USTelecom is Leading the Charge
Illegal robocalls are increasingly difficult to combat because mass-calling technology can make thousands (even millions) of calls and bad actors can rapidly change tactics to avoid detection. USTelecom is working with government and industry to advocate for aggressive civil and criminal enforcement and provide call-blocking tools to put consumers back in the driver's seat.
Safety on the Line; Consumer Resources
Industry innovators and government are joining forces, our civil and criminal enforcement apparatus is ramping up, and meaningful progress is being made against robocallers.
Stopping Illegal Robocalls Where They Start
USTelecom manages the Industry Traceback Group (ITG) which helps service providers and law enforcement agencies quickly identify the source of illegal callers. Together we are bringing criminals to justice.
A critical component of stopping illegal robocalls is stopping them at their source. The ITG is identifying bogus call campaigns, collaborating to trace them to their point of origin, and holding criminals accountable.
The ITG is a collaborative effort of telecommunications service providers ramping up efforts to prevent illegal robocalls from originating on their platforms – vetting customers, limiting high volume call placement, and routinely auditing for suspicious traffic.
---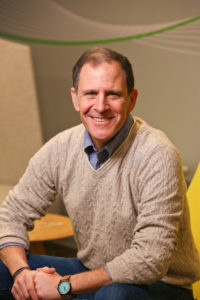 There is an acute need for coordinated, targeted, and aggressive criminal enforcement against illegal robocallers." Jonathan Spalter